Table of Contents
Yubin Xia's Homepage (夏虞斌)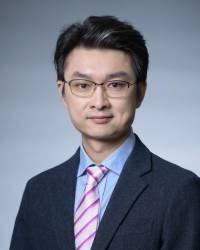 Professor

Institute of Parallel And Distributed Systems (IPADS), School of Software

Room 3401, Software Building, 800 Dongchuan Rd., Shanghai, China, 200240

Email: xiayubin at sjtu dot edu dot cn
About Me
I am a professor in School of Software at Shanghai Jiao Tong University and a member of Institute of Parallel And Distributed Systems (IPADS). My research interests include operating systems, computer architecture. Currently, I'm now focusing on hardware-software co-design for better performance and isolation. Some recent projects by my students and colleagues include the Penglai (蓬莱) RISC-V TEE, the XPC architecture extension for fast IPC, the Catalyzer serverless framework with <1ms startup latency, the ServerlessBench test suit for serverless frameworks, and the DeSearch search engine for web3. I am currently looking for self-motivated students with a good background in computer systems. Please email me if you have interests.
Professional Services
2023: TPC of OSDI

2023: TPC Co-Chair of ICDCS Track

2022: TSG member of OpenHarmony on confidential computation

2022: TPC Co-Chair of VEE

2022: TPC of EuroSys

2021: TPC of EuroSys, SEED, HPC-China

2020: TPC of EuroSys, VEE, MSST, APSys

2019: TPC of MSST, ChinaSys, NASAC, HPC-China, CRVF

2018: TPC of OSDI, MobiSys, HPC-China

2017: LAC of SOSP; TPC of AsiaCCS, HPC-China

2016: TPC of HPC-China

2014: TPC of ACA, APSys
Awards and Honors
A Member of the Privacy-Preserving Computation Tech Innovators China, by MIT Tech Review, 2022.

Test of Time Award of DSN, 2022.

Excellence in Teaching Award of Shanghai Jiao Tong University, 2021.

Best Paper Award of VEE, 2019.

Shanghai Academic/Technology Research Leader, 2019.

Technological Invention Award of Ministry of Education (the 1st prize, the 4th inventor), 2018.

Senior Member of China Computer Federation (CCF), 2018.

Excellent Teacher Award of SJTU (the 3rd prize), 2016.

Challenge Cup (special-class award, the 1st prize), 2015.

Best Paper Nominee Award of HPCA, 2014.
Selected Publications
2022
[

ASPLOS

] Dong Du, Qingyuan Liu, Xueqiang Jiang, Yubin Xia, Binyu Zang, Haibo Chen. Serverless Computing on Heterogeneous Computers. The 27th International Conference on Architectural Support for Programming Languages and Operating Systems (ASPLOS'22). [

paper

]
[USENIX ATC] Jinyu Gu, Hao Li, Wentai Li, Yubin Xia, Haibo Chen. EPK: Scalable and Efficient Memory Protection Key. USENIX ATC, 2022. (accepted)
[USENIX Security] Jinyu Gu, Bojun Zhu, Mingyu Li, Wentai Li, Yubin Xia, and Haibo Chen. A Hardware-Software Co-design for Efficient Intra-Enclave Isolation. The 31st USENIX Security Symposium, Boston, MA, USA, 2022.
[ACM ToCS] Yubin Xia, Dong Du, Zhichao Hua, Binyu Zang, Haibo Chen, Haibing Guan. Boosting Inter-Process Communication with Architectural Support. ACM Transactions on Computer Systems. Accepted. 2022.
2021
2020
2019
[

ISCA

] Dong Du, Zhichao Hua, Yubin Xia, Binyu Zang, Haibo Chen. XPC: Architectural Support for Secure and Efficient Cross Process Call. Proceedings of the 46th International Symposium on Computer Architecture (ISCA), 2019. [

paper

]
[

VEE

] (

Best Paper Award

) Wenhao Li, Yubin Xia, Long Lu, Haibo Chen, Binyu Zang. TEEv: Virtualizing Trusted Execution Environments on Mobile Platforms. Proceedings of ACM SIGPLAN/SIGOPS International Conference on Virtual Execution Environments (VEE), 2019. [

paper

]
2018
[

USENIX ATC

] Zhichao Hua, Dong Du, Yubin Xia, Haibo Chen, and Binyu Zang. PTI: Efficient Defence against Meltdown Attack for Unpatched VMs. 2018 USENIX Annual Technical Conference, Boston, MA, USA, July 2018. [

paper

]
[

MobiSys

] Wenhao Li, Shiyu Luo, Zhichuang Sun, Yubin Xia, Long Lu, Haibo Chen, Binyu Zang, and Haibing Guan. VButton: Practical Attestation of User-driven Operations in Mobile Apps. The 16th Annual International Conference on Mobile Systems, Applications, and Services, Munich, Germany, Jun 2018. [

paper

]
[

JCST

] Rui Yuan, Yubin Xia, Haibo Chen, Binyu Zang. ShadowEth: Private Smart Contract on Public Blockchain. Journal of Computer Science and Technology, JCST, 2018. [

paper

]
2017
[

USENIX Security

] Zhichao Hua, Jinyu Gu, Yubin Xia, Haibo Chen, Binyu Zang and Haibing Guan. vTZ: Virtualizing ARM TrustZone. Usenix Security Symposium 2017. Vancouver, Canada, August, 2017. [

paper

]
[

DSN

] Jinyu Gu, Zhichao Hua, Yubin Xia, Haibo Chen, Binyu Zang, Haibing Guan, Jinming Li. Secure Live Migration of SGX Enclaves on Untrusted Cloud. Proceedings of the 47th IEEE/IFIP International Conference on Dependable Systems and Networks (DSN'17). Denver, CO, June, 2017. [

paper

]
[

NDSS

] Lei Shi, Yuming Wu, Yubin Xia, Nathan Dautenhahn, Haibo Chen, Binyu Zang, Haibing Guan, Jingming Li. Deconstructing Xen. The Network and Distributed System Security Symposium 2017 (NDSS'17). San Diego, California. March, 2017. [

paper

]
2016
[

SoCC

] Liang Liang, Rong Chen, Haibo Chen, Yubin Xia, Haibing Guan, Binyu Zang. A Case for Virtualizing Persistent Memory. ACM Symposium on Cloud Computing 2016 (SoCC'16), Santa Clara, California, October 5-7, 2016. [

paper

]
[

FAST

] Qingshu Chen, Liang Liang, Yubin Xia, Haibo Chen, Hyunsoo Kim. Mitigating Sync Amplification for Copy-on-write Virtual Disk. The 14th USENIX Conference on File and Storage Technologies (FAST'16),2016.2.22-2016.2.25. Santa Clara, US, Feb, 2016. [

paper

]
2015
2014
[

HPCA

] Yutao Liu, Yubin Xia, Haibing Guan, Binyu Zang and Haibo Chen. Concurrent and Consistent Virtual Machine Introspection with Hardware Transactional Memory. In Proceedings of 2014 International Symposium on High Performance Computer Architecture (HPCA'14), February, 2014. (

Best Paper Nominee

)[

paper

,

slide

]
2013
[

HPCA

] Yubin Xia, Yutao Liu and Haibo Chen. Architecture Support for Guest-Transparent VM Protection from Untrusted Hypervisor and Physical Attacks. In Proceedings of 2013 International Symposium on High Performance Computer Architecture (HPCA'13), February, 2013. [

paper

]
2012
[

DSN

] Yubin Xia, Yutao Liu, Haibo Chen, and Binyu Zang. CFIMon: Detecting Violation of Control Flow Integrity using Performance Counters. In Proceeding of Dependable Systems and Networks (DSN'12), Boston, US, 2012. [

paper

]
pub/members/yubin_xia.txt · Last modified: 2022/09/16 09:06 by root
---